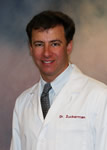 Danbury Eye and Greater Waterbury Laser Eye Physicians and Surgeons welcomes you to our new website. As one of the ophthalmologists, I wanted to take this opportunity to introduce you to the many services that we offer to our patients.
We are a Private Specialty group practice for Eye Care with sixteen doctors and also offer Hearing Services with our Board Certified Specialists. We have been in group practice since 1990, in Danbury, before branching out to our new locations. We currently have three offices - Danbury , Prospect and New Milford and have full service optical departments at the Danbury and New Milford locations. We are Founding partners in Precision LASIK Group - offering Premium Wavefront-optimized Wavelight LASIK and PRK Laser Vision Correction for the past 20 years.
Within Ophthalmology and Optometry there are many sub-specialties. It is our strong belief that we wanted to offer All Eye services. This starts with General Comprehensive Eye Care - including routine check-ups for glasses and contact lenses, glaucoma and macular degeneration; and also extends to all types of eye surgery. The doctors in our practice are committed to have one Team Practice which can perform the full range of ophthalmic surgery. Our specialties include Cataract, LASIK, Pediatric/Adult Strabismus, Retina, Cornea, Premium Implants, Glaucoma and Plastic Surgery. Our commitment to quality patient care has led us to expand our services to another important sense in your life - hearing.
Please consider your next eye exam with one of our Board Certified doctors or come in for a free hearing evaluation. Our doctors are on staff at Danbury Hospital, New Milford Hospital, and Saint Mary's Hospital in Waterbury. We operate at these locations and at the Danbury SurgiCenter, the Ridgefield SurgiCenter and the Precision LASIK Group center. We offer out-patient surgery in each of our specialties, second opinions, and consultations.
Our entire team of 100 doctors and staff members is committed to providing for all of your eye care needs.